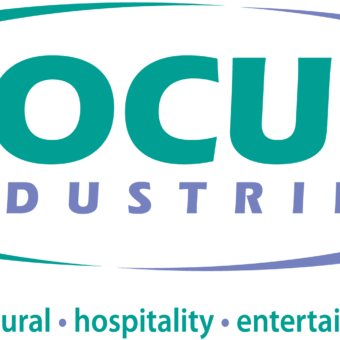 Website Focus Industries, Inc.
Stay Focused - We'll Make It Your Way
Machine Shop
Powder Coating Hours 7 am – 3:30 pm
Powder Coating Department
Skill set for Powder Coat Associates must possess:
Previous powder coating experience (minimum of 2+ years) – preferably on conveyor system
Experience in Manufacturing Shop environment
Ability to follow and retain instructions
Work independently as well as on a team.
Duties also include:
Includes taping/masking parts with heat resistant tape. Plugging / Capping.
Use of Exacto knife and fine tactical skills.
Attention to detail and ability to retain information.
Training to learn the art of powder coating on a conveyor line and/or batch booth
Loading/Unloading conveyor line:
Stretching, bending, twisting, kneeling, lifting, pushing, pulling
Ability to lift up to 75 lbs. – Average part for prep weighs approximately 1-20 lbs.
Ability to read and interpret drawings is helpful.
Ability to learn this skill is essential.
Familiarity with hand tools helpful
Required: Good attention to detail and excellent hand/eye coordination
ability and willingness to be moved throughout the shop floor to assist in other areas as needed (such as in Assembly and/or Fabrication).
Description:  Prepare items for shipment. Duties include assembling, addressing, stamping, and shipping merchandise or material; receiving, unpacking, verifying and recording incoming merchandise or material; and arranging for the transportation of products.
Shipping Clerk Responsibilities
Print daily sales receipts and cross-check with computer software to ensure accuracy
Prepare and print shipping labels corresponding to shipping needs
Assemble and fill boxes and other cartons with items that need to be shipped
Affix proper postage to each package in preparation for shipping
Track inventory and report any shortages to sales team so we can update the website
Process orders based on the buyer's preferred shipping system (e.g. USPS, UPS, FedEx, etc.)
Contact carrier and schedule shipping for each package
Maintain a clean and safe work area and update supplies as needed
Shipping Clerk skills
High school diploma/GED preferred
1+ years' experience in retail or e-commerce
Excellent organizational and time management skills
Ability to work well in a fast-paced environment with frequently changing dynamics
Capable of working a consistent schedule starting at 5AM
Ability to lift up to 50 lbs.
Benefits for full-time employees include: Medical/Vision/Dental/Life Insurance plus a 401k program with generous company match!
HR Manager Fax (888) 316-6256